In order to promote green mine construction and ecological environment restoration, promote the integrated development of mining equipment intelligent mining, beneficiation and metallurgy practical technology, enhance the core competitiveness of the whole industrial chain of mining equipment intelligent mining, beneficiation and metallurgy, and summarize and discuss the achievements in advanced mining technology and intelligent mining equipment, from April 15 to 17, the 6th national nonferrous metals mining & beneficiation & metallurgy conference (and China intelligent digital ecological mining and beneficiation practical technology and equipment conference) was held in Kunming City, Yunnan Province, and Nanchang Mineral Systems Co., Ltd. (hereinafter referred to as "NMS") participated in the conference.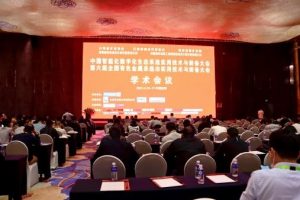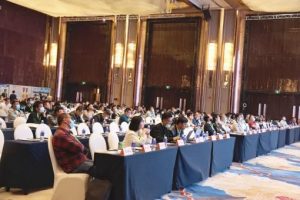 At the conference, Zhou Peng, NMS sales manager delivered a speech entitled "development and application of green intelligent crushing & screening processes and large-scale equipment". He introduced the general situation of industry development, analyzed and illustrated the development ideas, advanced crushing technology & equipment, typical cases, etc.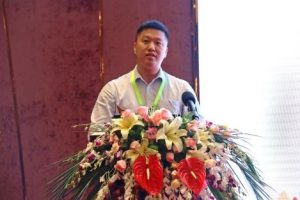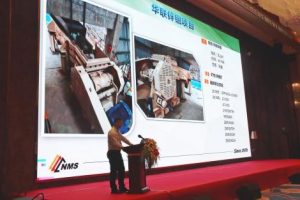 Zhou Peng, NMS sales manager was giving a speech
Adhering to the business concept of "professional leading, integrity first", NMS has become a global excellent manufacturer of high-end crushing & screening equipment system and a whole industry chain operator of general contracting of mine processing. NMS has advanced crushing, screening, sand-making tower and various mobile crushing & screening plants. The new CC800 single cylinder hydraulic cone crusher is designed based on intelligent manufacturing. According to the principle of material lamination crushing and the wear characteristics of wall to design the curved crushing chamber, that is, the surfaces of moving & fixed cone liners are designed with curved surface so that the crushing chamber will not change due to wear, which ensures large capacity, good product shape and low cost.
Under the increasingly fierce global economic competition, NMS actively explores overseas markets and has set up branches in South Africa, Malaysia, Russia and Australia. Currently, its users are all over the mining, hydropower, nuclear power, stone, building materials, chemical and other industries home and abroad, and the equipment is exported to more than 60 countries and regions, serving a number of global top 500 enterprises!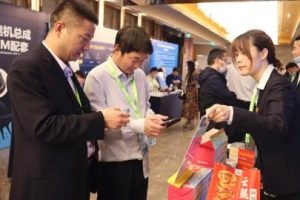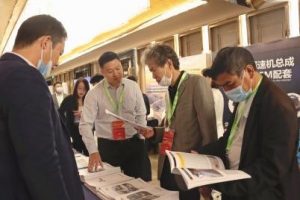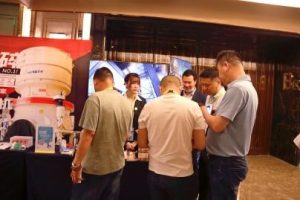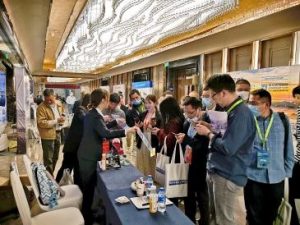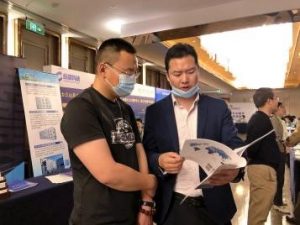 At the exhibition, in order to attract people's attention and improve brand influence, a lucky draw was held at NMS booth held, and Yunnan flower cake was taken as one of the prizes. More than 100 participants attended the activity, and it was well received.