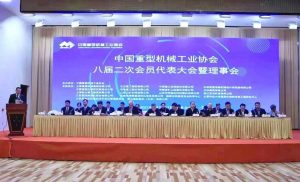 From April 15 to 17, the 2nd session of the 8th member congress and council of China Heavy Machinery Industry Association (CHMIA) was held in Beijing. At the council, the award ceremony was held, Nanchang Mineral Systems Co., Ltd. (hereinafter referred to as "NMS") won scientific and technological innovation model enterprise of China Heavy Machinery Industry in the 13th 5-year plan.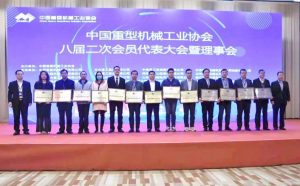 Gou Youliang, President of NMS was awarded the prize (3rd on the right)
During the 13th 5-year period, with the in-depth implementation of strategy of strengthening the country by science & technology and manufacturing, the independent innovation ability of heavy machinery industry has been significantly enhanced, the overall technical strength and level have been greatly improved, and scientific and technological innovation has driven high-quality development of the industry. In order to vigorously implement the innovation to drive development strategy, summarize great achievements, commend the advanced and inspire the spirit in scientific and technological innovation of the industry in the 13th 5-year plan, CHMIA specially carried out commendation of leading enterprise (model enterprise) and leading talent (innovation model) in scientific and technological innovation in the 13th 5-year plan. In this activity, NMS was rated as technological innovation model enterprise of CHMI in the 13th 5-year plan.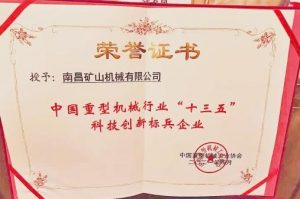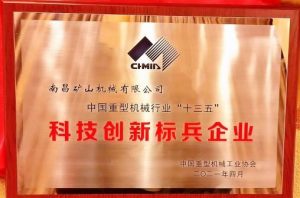 Since 2006, NMS has become a member of CHMIA, and has been awarded Advanced Unit of Industry Work, Excellent Membership and Independent Innovation Advanced Enterprise of CHMI many times.
NMS always takes enterprise innovation, product development and upgrading as the driving force of enterprise development, establishes a perfect scientific and technological innovation system, makes full use of the international advanced crushing and screening technology and concept, and successfully develops a series of domestic leading and international advanced equipment.
JC series jaw crusher independently developed by NMS is a new product successfully developed based on more than 40 years of experience in manufacturing traditional PE series jaw crusher, introducing international advanced technology and research achievements, and adopting finite element analysis, which has international advanced level. Compared with traditional PE series jaw crusher, JC series jaw crusher has fundamentally changed the crushing chamber, material, bearing standard, and manufacturing process. Its structure is more solid, reliability is higher, output is increased by more than 30%, and unit operating cost is reduced by more than 20%.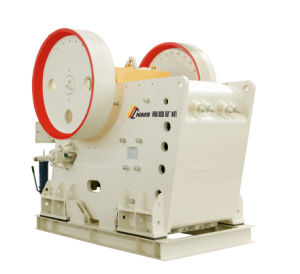 JC series jaw crusher
CC series single cylinder hydraulic cone crusher adopts the latest research achievements in crushing, hydraulic, computer control and manufacturing technologies. It is widely used in the secondary and tertiary crushing, and super-fine materials in mineral processing and stone processing, and can meet the most difficult working conditions and can be applied to various ore characteristics. Compared with other primary crushing equipment, GC series gyratory crusher has large capacity, high crushing efficiency, large reduction ratio, uniform product size, low energy consumption and uniform wear in crushing chamber, which is suitable for large-scale production. The core technology of HFS series hydraulic high-frequency screen is a new type of high-frequency vibration screen developed by NMS based on the experience of dry screening of fine materials many years. On the basis of digesting and absorbing advantages of other screens home and abroad, and combining with the market demand, the new type of high-frequency vibration screen is developed. It is suitable for dry screening of manufactured sand and other fine materials, the layered and separation effects of materials are increased by high-frequency vibration directly.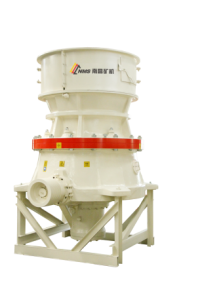 CC series single cylinder hydraulic cone crusher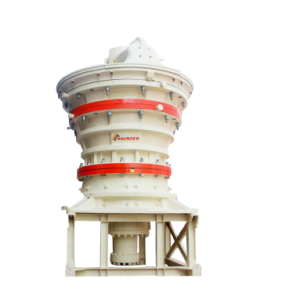 GC series gyratory crusher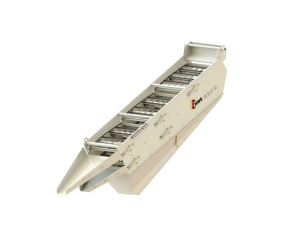 HFS series hydraulic high-frequency screen
Innovation is the cornerstone of company's survival and development. NMS attaches great importance to innovation and sets September 29 as "innovation day". NMS has more than 100 patents, and it has invested more than 50 million in scientific research in recent three years. NMS values collaborative innovation, pays attention to foreign cooperation and communication, and maintains a long-term and stable and industry-university-research cooperation relationship with many institutions, establishing scholarship in Central South University and Jiangxi University of Science and Technology to attract talents. In January 2020, NMS was approved to set up a municipal doctoral research and innovation center, and in September of the same year, it was approved to set up a provincial post-doctoral innovation and practice base.
In addition, in recent years, NMS has invested a lot in information and intellectualization promotion, and has successively introduced CRM sales management system, ERP enterprise resource management system, PDM product data management system, etc., and the company's information and intellectualization construction have achieved preliminary achievements, and successfully declared "Jiangxi Province Intelligent Manufacturing Pilot Demonstration Project in 2018". In 2021, NMS signed a strategic cooperation agreement with SINOMACH Intelligence Technology Research Institute, officially launched intelligent manufacturing consulting & planning project, and jointly promoted its transformation from traditional manufacturing to intelligent manufacturing and operation & maintenance service.
In the future, NMS will continue to adhere to philosophy of "superior quality to meet high requirements", promote development with innovation, continuously improve product competitiveness, transform technical advantages into market advantages, and strive for "quality benchmark of the industry, model of happiness enterprise, international well-known brand"!