Recently, Nanchang Mineral Systems Co., Ltd. (hereinafter referred to as "NMS") has received letter of thanks from Zhejiang Communications Investment Mining Co., Ltd. (hereinafter referred to as "Zhejiang COMM Mining"), in which Zhejiang COMM Mining expressed its sincere thanks to NMS for its great support and excellent service, and extended its best wishes for the new year.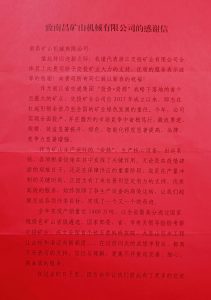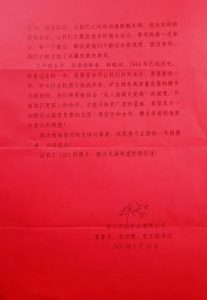 Content of Letter of Thanks
As the first and largest mineral location under the "investment & resources" strategy of Zhejiang Communications Group, since its establishment in 2017, Zhejiang COMM Mining aims to shoulder the important task of leading the green development of mining industry in the province and even the whole country. This year, Zhejiang COMM Mining realizes full launch and makes great strides in the fierce market competition. Its scale and economic benefit have been improved significantly, its green and intelligent level has been enhanced tremendously, and its brand and competitiveness have been promoted sharply.
As the lifeblood of mine production and operation, core equipment, transportation system and various supporting facilities play a key role in it. No matter in the hard days of epidemic, in the critical stage of supply guarantee, or in the vital moment of production rush, it is precisely because of the firm and strong support, and excellent and efficient service from your company that guarantee efficient operation of various equipment, which enables us to finish all tasks and objectives in excess and achieve one miracle after another.
The annual production and sales of nearly 14 million tons; pass the national green mine provincial selection with the highest score in the province; national ministries and commissions, provincial and municipal leaders have inspected our company; establish national first sand and aggregates research institute; Dahuangshan water diversion project makes enterprise-government harmony to a new high. Behind this shining report, we can't do without your support, trust and understanding, and what's more, your perfect, careful and superior service.
Happy song for the last year, best wishes for the new year. Time flies, 2020 is a history. Looking back on the past year, it was close cooperation that enabled us to grow together; looking forward to the new year, opportunities and challenges coexist in the sand and aggregates industry, and the pace of green and high-quality development of mining industry is accelerating. We will be able to understand the truth of "great things may be done by mass effort". Only through our more in-depth cooperation, can we open up a broader blue ocean. We hope that both sides will work together to create newer and greater brilliance with a highly responsible attitude, trust and cooperation as always!
In 2018, NMS and Zhejiang COMM Mining started the cooperation in Dahuangshan tuff ore aggregates project in Cezi Island, Zhoushan. In phase I of the project, 14 sets of circular vibration screens from NMS were used in the 3200t/h production line. The equipment ran stably, the service was timely and considerate, and the customer satisfaction was high. In 2020, during the construction of phase II 800t/h production line, the customer purchased 9 sets of circular vibration screens, 1 set of jaw crusher and 1 set of grizzly feeder from NMS again. Currently, the equipment is being installed.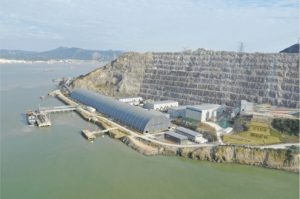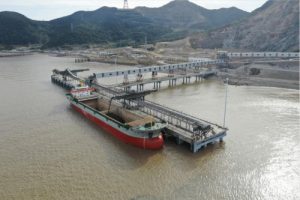 Phase I of the project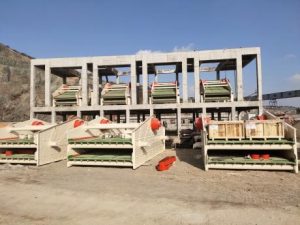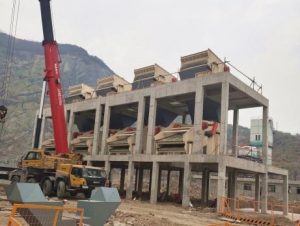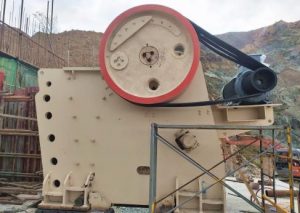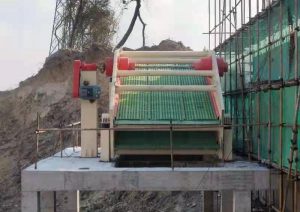 Phase II of the project
Superior quality meets high requirements. In the future, NMS will continue adhering to the philosophy of professional leading and integrity first, providing service for customers with excellent products and professional service, achieving mutual benefit and win-win, and creating a new chapter for development.