In order to go deep into the grassroots and enterprise, listen to opinions and suggestions, and promote the high-quality development of trade promotion in Jiangxi Province, on January 6, Liu Yu, Secretary of the Party Group & President of China Council for the Promotion of International Trade Jiangxi Provincial Committee (hereinafter referred to as "CCPIT Jiangxi"), and the staff visited Nanchang Mineral Systems Co., Ltd. (hereinafter referred to as "NMS"), and had a discussion with Gong Youliang, President of NMS, and Meng FanJie, Acting General Manager of Overseas Department. Both sides had in-depth discussions on brand promotion, industrial development and product export.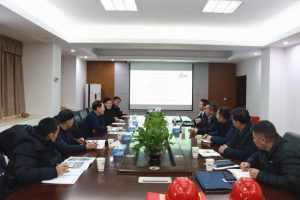 In the meeting, President Gong and Acting General Manager Meng introduced the enterprise situation, overseas market layout and overseas business development.
NMS products meet CE standard, and have passed the EAC/CU-TR certification of Russia. It is the preferred qualified supplier of LAFARGE Group, Chile National Copper Company and other international well-known enterprises. Since 2011, NMS has entered the international market. It is the first group members of China ENFI Mining Alliance, which gathers well-known enterprises in China's mining, metallurgy and related fields. Since 2016, NMS has successively set up international sales companies in South Africa, Malaysia, Australia, Russia and other places, has built overseas sales networks, and established technology R&D center in Sweden. Through unremitting efforts of the whole staff, NMS equipment has been exported to more than 60 countries and regions in the world.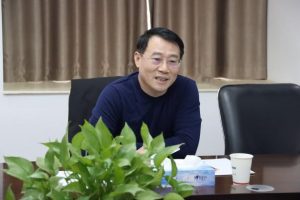 Liu Yu, President of CCPIT Jiangxi
In the meeting, President Liu said that enterprises are the main service objects of CCPIT. CCPIT Jiangxi and Nanchang will actively respond to the needs of NMS, play a good role as a bridge, help NMS expand business communication, build more online and offline communication and cooperation platforms for NMS, and help NMS become bigger and stronger. Simultaneously, we hope that NMS will continue to keep the spirit of striving to be the first, make full use of the resources and key exhibition platforms of the trade promotion system, strengthen the communication between the two sides to realize the exchange, and help NMS "go global" better through two-way efforts.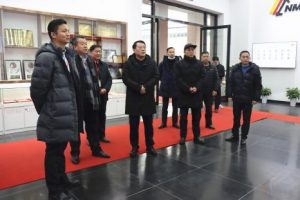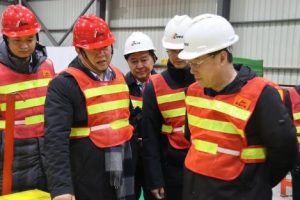 After the introduction and communication, President Liu and his staff went deep into the workshop to understand the production situation, external environment and product sales of NMS. He fully praised the achievements and fruitful work of NMS in recent years.