In order to continuously improve the talent nurturing system for production operators, constantly standardize the management process of them at work, identify versatile talents, improve their production and processing skills, and improve the product quality and production efficiency, recently, Nanchang Mineral Systems Co., Ltd. (hereinafter referred to as "NMS") held a welder qualification competition in the production workshop.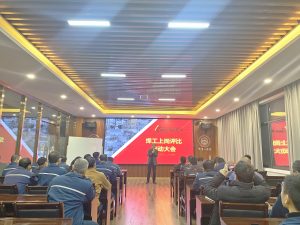 The competition was composed of theoretical knowledge test and practical operation, and the competitors were the welders in the workshop of the enterprise. All competitors took a written test of theoretical knowledge, and the written test score accounted for 30% of the total score; the other was the practical operation, including 1G position of plate butt flat welding (solid wire CO2 GMAW) and 2F position of plate horizontal fillet welding (solid wire CO2 GMAW). Competitors were divided into groups by drawing lots. The actual operation results accounted for 70% of the total score.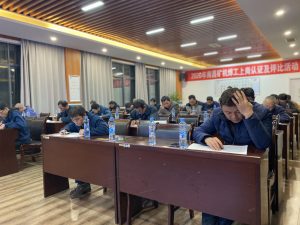 The test of theoretical knowledge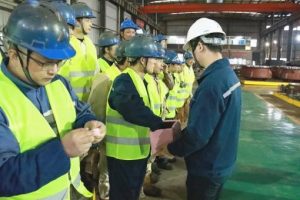 Competitors drawing lots
For qualified welders, NMS quality department issued internal welder certificates for them and reward those with excellent performance, while unqualified welders would be retrained, and they can work again only after passing the training evaluation.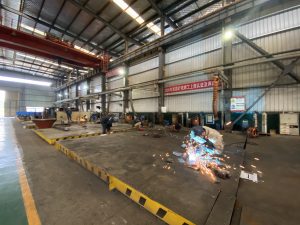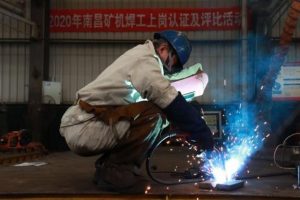 Practical operation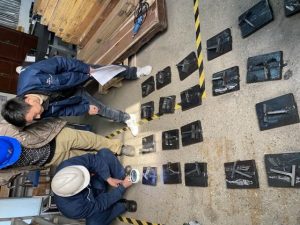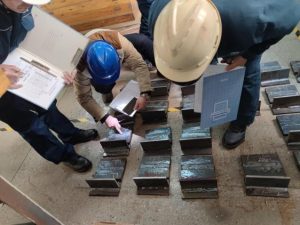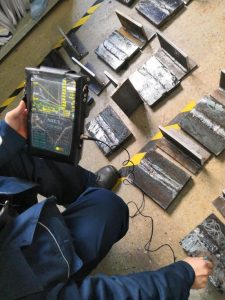 Judges giving scores
During practical operation, the welding machine was booming, the welding sparks were splashing, and the arc light was flashing. The competitors wore protective clothes and all kinds of protective equipment, held the welding guns and did the welding skillfully. After the fierce competition, three excellent welders finally came out and won the top three. At the same time, all the welders participating in the competition were qualified.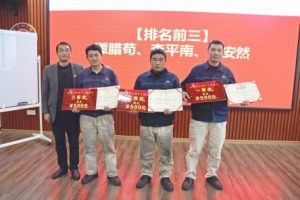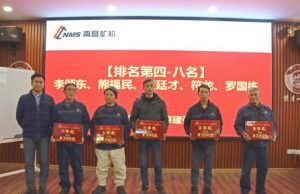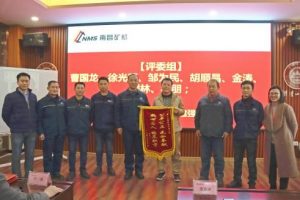 Awarding
The welding qualification competition is a demonstration of NMS operators' spirits, team quality and skill level, which promotes the improvement of professional and technical skills of the operators, makes the staff realize their shortcomings and gaps between them and others, stimulates their enthusiasm to learn technologies, compete on skills and strive for first-class, and mobilizes their passion and ambition to practice skills and do deep researches, and plays a role in building a high-quality production team with excellent skills.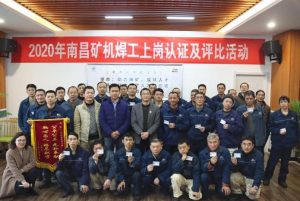 In addition to welder qualification competition, NMS also continued to carry out lean management basic knowledge training, monthly lean management excellent staff nomination and other activities. At the same time, NMS also organized many other competitions, including measuring and testing skills competition, forklift skills competition, metal processing skills competition, painter skills competition, assembly operator skills competition.
NMS has always attached great importance to identifying and training the production operators who are excellent and skillful at work and keep pace with the times. Because of this, it has cultivated many outstanding employees with the spirit of "craftsman", and they have won many awards in competitions at all levels. For example, the employees of the enterprise once won the second place of CNC lathe workers group in Nanchang "Hongcheng Cup" vocational skills competition, awarded "Hongcheng Technician" by Nanchang Municipal Bureau of Human Resources and Social Security, and selected as " Craftsman of China Heavy Machinery Industry " by China Heavy Machinery Industry Association.
We know very well that quality is the life of an enterprise, and quality awareness is the key factor affecting quality. NMS always adheres to the business philosophy of "superior quality meets high requirements", keeps improving in quality control, appeals to every staff of every process and focuses on operators' quality awareness, so as to drive the overall improvement of product manufacturing and quality assurance ability, and provide customers with more satisfying high-quality equipment!