On October 10, 2020, two CC200 single cylinder hydraulic cone crushers manufactured by Nanchang Mineral Systems Co., Ltd. (hereinafter referred to as "NMS") officially started their journey to France. They will be committed to providing service for an aggregates project of LafargeHolcim, a world leader in building materials industry and one of the world's fortune 500 enterprises, in Monteluis, France.
Superior product is the precondition for NMS to be recognized by the market. Professional and timely service makes more customers choose us again. In recent years, NMS has cooperated with LafargeHolcim for many times. The full load operation of NMS equipment can be seen at the project sites of Lafarge in Russia, Zimbabwe and other places.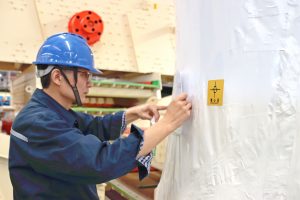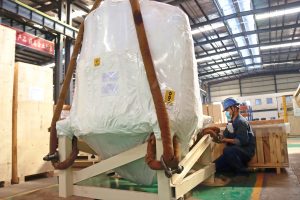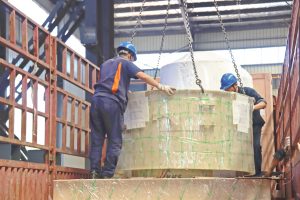 NMS staff was packing and loading the equipment
The two CC200 single cylinder hydraulic cone crushers sent to France would replace the original international famous brand equipment of this project. In the early stage, NMS sales staff and engineers had many professional communications with the customer and solved many technical problems existing in the replacement of equipment. Through technical communications, the customer also had a deeper understanding of equipment manufacturing and technical solutions of NMS, which enhanced their trust in NMS.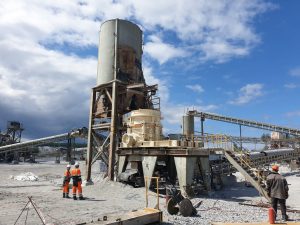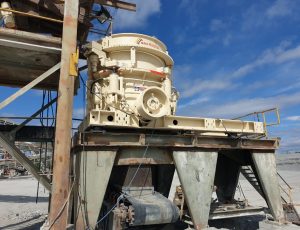 Photos of Lafarge project, Russia
Previously, one JC jaw crusher and two MC multi-cylinder hydraulic cone crushers of NMS were used in Lafarge project in Russia. Since the equipment arrived at the site, the local service engineers of NMS had provided all-round service for the customer, including training, on-site guidance and implementation of technical modification. This series of work greatly shortened the installation and commissioning time of the equipment, and the equipment was officially put into production after a successful start-up. Since the operation, the equipment has been running well and the customer has highly praised the equipment and service of NMS.
Based on good cooperation and professional technical communications between both sides for Lafarge project in Russia, the customer selected NMS equipment for its project in France once again.
As we all know, European and American markets have strict requirements on product technology, quality and service, and the market entry threshold is high. "Superior quality meets high requirements". From raw material procurement to finished product delivery, NMS tries to strive for excellence in every link, establishes strict and standardized quality management system and service system, and passes CE certification.
NMS has always taken "quality benchmark of the industry, model of happiness enterprise, international well-known brand" as its enterprise vision. In the increasingly fierce competition of global economy, NMS has actively explored overseas market, has established and prepared branches in South Africa, Malaysia, Russia, Australia and India, and has built a R&D center in Sweden. Our users are spreading in mining, hydropower, nuclear power, ore, building material, and chemical industry home and abroad. Our equipment has been exported to more than 60 countries and regions, serving many of the world's top 500 enterprises, and NMS international competitiveness has been enhanced continuously.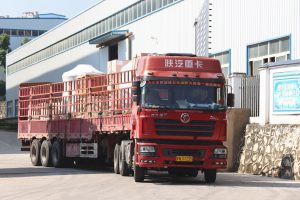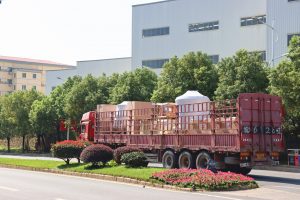 Equipment delivered to Shanghai Port
This delivery marks NMS another solid step in the continuous development in European and American markets. In the future, NMS will continue to pay close attention to product quality and service to provide customers with more professional solutions, and will continue to strive towards the vision of international well-known brand, accelerate the pace of industrial internationalization, and demonstrate its ability with strength.