From July 29 to 31, 2020, "The 2nd Technical Seminar of Flotation Theory, Process and Equipment" was held in Ganzhou City, Jiangxi Province. More than 500 well-known experts, scholars and enterprise representatives from all over the country gathered together to seek the road to high-quality industrial development. Nanchang Mineral Systems Co., Ltd. (hereinafter referred to as "NMS") was invited to the seminar to discuss development and cooperation with colleagues from this industry.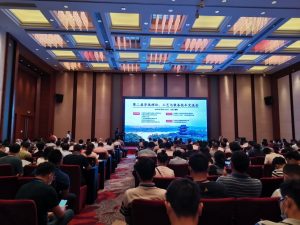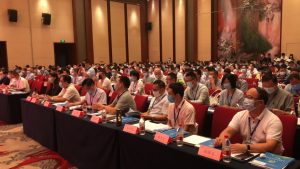 Photo from the Seminar
During the seminar, Sun Jidong, the Deputy General Manager of Domestic Sales and General Manager of Mining Business Unit of NMS, presented a speech entitled Comprehensive Utilization of Mineral Processing and Advanced Crushing and Screening Technology. He deemed the development requirement of green mining was the development direction for equipment, and restorative mining would become a new way of aggregate supply. This "green development" challenged the process, technology and equipment research and development capabilities of related companies.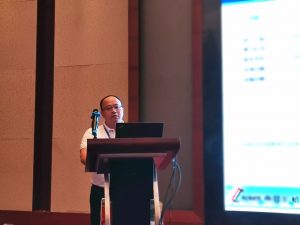 Sun Jidong, the Deputy General Manager of Domestic Sales and General Manager of Mining Business Unit, NMS is giving a speech
It was mentioned in the speech that NMS has four advantages in mineral processing and comprehensive utilization of waste rock for aggregate processing, including professional technology and talents, professional research & development and production of equipment, engineering construction management, and perfect sales and service network. The NMS products have been well applied in many mining projects, metal mine solid waste utilization and aggregates production. By citing application cases, he explained NMS's strength in the field of mineral processing equipment development and technology research to the guests.
In this seminar, NMS set up exhibition in booth 2, which attracted many representatives, guests, experts and scholars from the industry.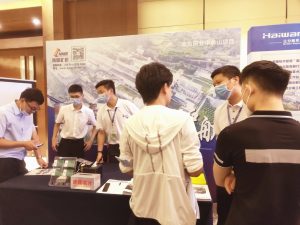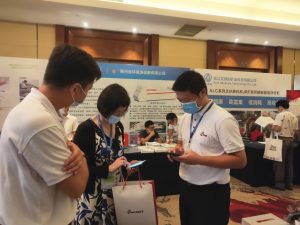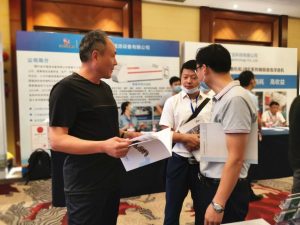 Guests are consulting with NMS staff
NMS's JC jaw crusher, GC hydraulic gyratory crusher, CC single cylinder cone crusher, MC multiple cylinder cone crusher, YKR/ZKR screen and other mineral processing equipment have excellent performance and high quality finished product . They have been well used in Qinglong Tianxing mining project, Qian'an Tenglong project, South Africa manganese ore project, South Africa KMR project, and Congo MBD project,etc., and have been well praised by customers.
Some mining projects of NMS: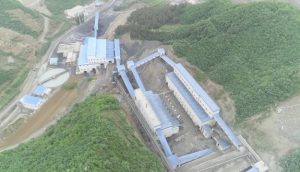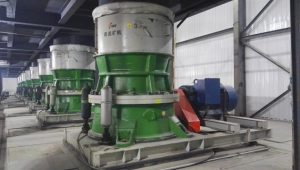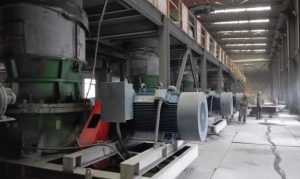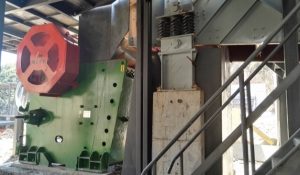 Qinglong Tianxing mining project
Capacity: 1800t/h
Mine: iron ore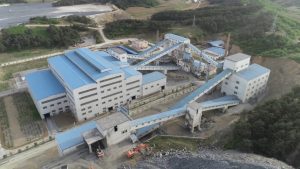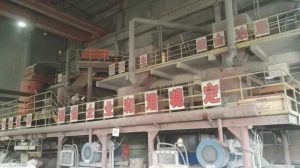 Qian'an Tenglong mining project
Capacity: 500t/h
Mine: iron ore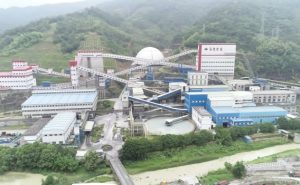 Makeng mining project
Capacity: 1100t/h
Mine: iron ore
 South Africa Manganese Project (two crushing lines)
Capacity: 400t/h, 250t/h
Mine: manganese ore
South Africa KMR project
Capacity: 1.8 million t/a
Mine: manganese ore
Congo MBD project (two crushing lines)
Capacity: 200t/h, 300t/h
Mine: copper cobalt ore