To further promote entrepreneurship and gather all the effort to build a prosperous and beautiful Wanli District, the Spring Festival Entrepreneur Tea Forum of Wanli District sponsored by the district Party committee and district government was held successfully. The forum assembled many excellent enterprises including NMS, and Gong Youliang, General Manager of NMS was invited to attend as one representative of entrepreneurs.
NMS has maintained a good momentum of progress since 2019. As a large taxpayer, NMS has made great contribution to the construction and development of Wanli District and won the " Outstanding Contribution Award for Economic Development" once again. Yu Lishan, Secretary of Wanli District expressed that the government would continue to construct an accessible transportation system and promote the advancement of 5G, artificial intelligence, big data and other new infrastructure construction projects in 2020 at the forum. Simultaneously, the government should continue to provide a benign  government environment for business development with a governing idea of "openness, integrity and rule of law". Corporates are supposed to step forward with firm confidence under the new situation with an aim of "profitability, persistence and law abiding".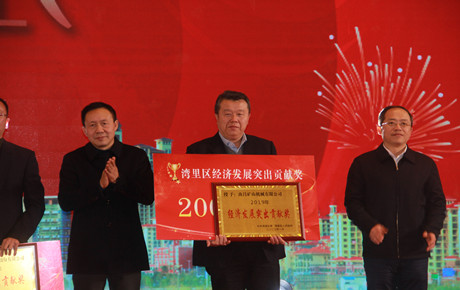 Figure 1: Yu Lishan, Secretary of Wanli District
Figure 2: Medal and Award
NMS has been continuously transforming and upgrading to a high-quality development stage in recent years. The general assembly workshop with an investment of 120 million yuan has been almost completed, enhancing company's intelligent manufacturing to a higher level. By virtue of "the Belt and Road" national strategy, the overseas markets of NMS have expanded rapidly with the addition of three overseas sales bases in India, Russia and Australia and the overseas orders in 2019 totaled 10 million USD. The level of R&D has been further improved. CC600 and CC800 single-cylinder hydraulic cone crushers filed for the first set of national projects successfully and obtained the corresponding insurance subsidies. CC400 single cylinder hydraulic cone crusher won the third prize of Science and Technology in Chinese Machinery Industry and the 9th Green Manufacturing Science and Technology Progress Award of Chinese Mechanical Engineering Society. NMS also established a R&D center in Sweden to further achieve the international development of technology and brand. Moreover, NMS has completed the share structure reform  and made substantial progress in the process of going public. In 2019, domestic orders in reached nearly 510 million yuan, and company's total asset, sales revenue and tax revenue increased by 30.0%, 20% and 150.0% YoY respectively. At the same time, NMS was actively engaged in social welfare activities, helping the poor and undertaking social responsibility earnestly.
Looking at the way forward, NMS will keep upholding the vision of "Quality benchmark of industry, Model of happiness enterprises and International well-known brand" and working hard to create greater value to our society and make remarkable contributions to the development of our country.