Quality inspection is essential to ensure product quality. On July 24, the GC5065 large-scale gyratory crusher produced by Nanchang Mineral Systems Co., Ltd. (hereinafter referred to as "NMS") was successfully put into commissioning at the Equipment Performance Test Station. The comprehensive test of product performance and the mechanical-electrical-hydraulic-lubrication linkage operation show that all the parameters are perfectly up to standard. After qualified, the equipment is ready to deliver.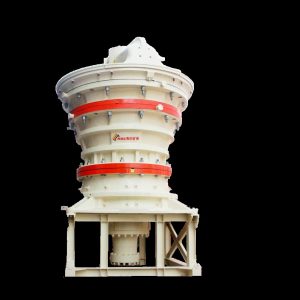 NMS GC5065 Gyratory Crusher
The GC series gyratory crusher of NMS adopts advanced technology, such as large processing capacity, high crushing efficiency, large crushing ratio, uniform product size, low energy consumption, and uniform wear in the crushing cavity, comparing with other primary crushing equipment. Therefore, it is suitable for large-scale applications, and primary crushing of various rocks and ores.
Temperature Monitoring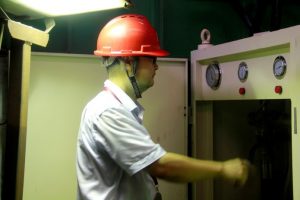 Inspection of Oil Station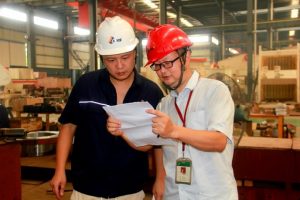 Data Record
With reference to the commissioning standard and procedure, more than 40 steps of inspection was passed, followed by the 4-hour mechanical-electrical-hydraulic-lubrication linkage commissioning and automatic collection of operation. The inspection results showed that all parameters reached the standard perfectly. Two days later, this GC5065 gyratory crusher will be shipped to Hainan for its upcoming "career", in an attempt to create greater value for customers.
"Scientific and technological innovation is the source power of enterprise development". NMS has been carefully focusing on the development of cutting-edge technologies, and pursuing technological innovation. With "achieving the best product performance and maximizing customer value" as its purpose, the Company constantly makes breakthrough in core technologies, researches and designs excellent products, leading the growth of the industry.
Bearing in mind of "strict quality control", NMS has always put quality in the first place and established a professional inspection laboratory. From supplier raw material to individual part, from component assembly to machine commissioning, each link will be under careful control, and each product will be checked according to the standards before leaving the factory. We keep making quality commitments to customers with our practical actions.
Thanks to NMS's insistence on product technology and quality, it produces reliable and excellent products and has won the trust of customers. In the future development, we will continue to pursue technological innovation and strict product quality control with a responsible attitude to customers, and promote the realization of a mutually beneficial win-win for customers and enterprises. (Liu Xiaohan)