From November 3 to 5, 2020 China Mining Technology Innovation and Applied Technology Forum – Intelligent Sorting Technology Seminar was held successfully in Nanchang City, Jiangxi Province. The event is hosted by Mining Technology Committee of Metallurgical Mines' Association of China (MTCMMAC), Metal Mine and Modern Mining, and co-organized by Nanchang Mineral Systems Co., Ltd. (hereinafter referred to as "NMS"). More than 160 representatives from colleges and universities, research and design institutes, equipment manufacturing enterprises and mine production enterprises gathered in the city of heroes to jointly discuss intelligent sorting technology and promote the development of new beneficiation technology.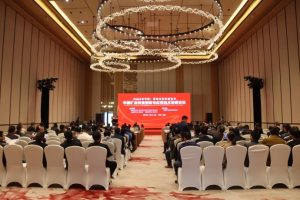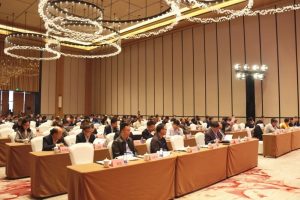 The opening ceremony of the seminar was chaired by Zhao Fugang, Deputy Secretary-General of MTCMMAC. Xiang Honghai, Executive Deputy President of MMAC, Wang Bin, Deputy Chief Engineer of Sinosteel Maanshan General Institute of Mining Research Co., Ltd. (MIMR), and Li Shunshan, Chairman of NMS delivered speeches respectively, expressing warm welcome to the representatives and warm greetings to the opening of the seminar.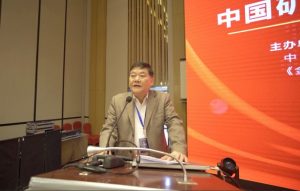 Xiang Honghai, Executive Deputy President of MMAC was making a speech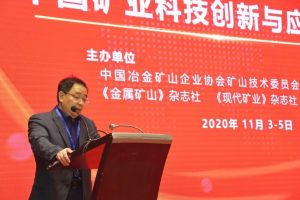 Wang Bin, Deputy Chief Engineer of MIMR was making a speech
Li Shunshan, Chairman of NMS was making a speech
In his speech, Li Shunshan, Chairman of NMS explained its vision "quality benchmark of the industry, model of happiness enterprise and international well-known brand". He said that "speed rules in the world of Kongfu". In order to improve product quality and meet customers' intelligent needs, NMS has continuously promoted intelligent manufacturing, and cooperation leads to win-win has become a consensus. NMS is willing to cooperate with scientific research institutes, experts and scholars as well as colleagues in or out of the industry in various forms.
In the seminar, Luo Xianping, Vice President of Jiangxi University of Science and Technology gave a report on "development and application of intelligent sorting technology"; Yang Jianguo, Professor of Xi'an Engineering Investigation & Design Research Institute of China National Nonferrous Metals Industry Co. Ltd. gave a report on "application prospect of intelligent sorter in mine"; Yu Jianwen, Doctor of Northeastern University made a report on "research and application of X-ray beneficiation technology"; Yin Wanzhong, Professor of Northeastern University made a report on "progress of intelligent sorting technology and equipment"; Professor Zhan Renli from Technical Center of Jiuquan Iron and Steel Group Co., Ltd. (JISCO) made a report on "research on intelligent sorting process of Jingtieshan Huashugou block mine of JISCO; Gong Youliang, President of NMS made a report on "green mine development countermeasures in the dual circulation pattern".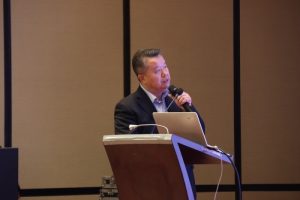 Gong Youliang, President of NMS was making a report
In his speech, Gong Youliang, President of NMS mentioned that green mine was the development trend of times and industry. In order to help create a green mine, NMS has established a dedicated plan. We have a first-class talent team. At present, the company has a mining and engineering process design technical team of nearly 80 people, which can independently complete the high-stage design work from project approval, scientific research to preliminary design, including process flow design, related equipment selection design, general layout design of engineering project, engineering cost estimation design, etc. We have a leading product system that product types, specifications and series are extremely complete, which can achieve large-scale equipment; we have professional operation capability to carry out the whole industry chain operation; we are able to provide perfect design solutions and we have built a global service network. The equipment and solutions are applied to many projects home and abroad, and the effect is excellent.
He stressed that in the new development pattern, the development of green mine would provide broader opportunities for domestic high-end equipment and service providers. NMS would seize the favorable development opportunities and provide superior products and service to meet high requirements so as to contribute wisdom and strength to the development of green mine!
On the afternoon of November 4, representatives visited NMS to deeply understand the development and achievements of NMS since its 50th anniversary.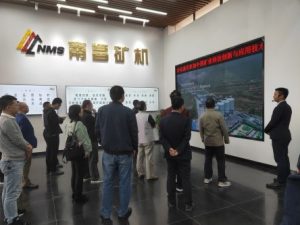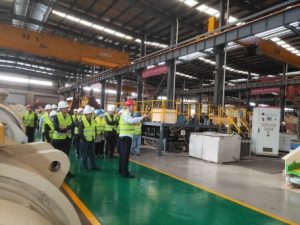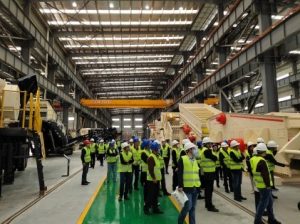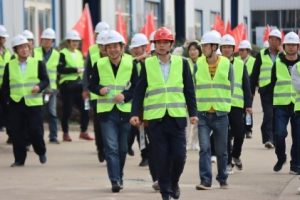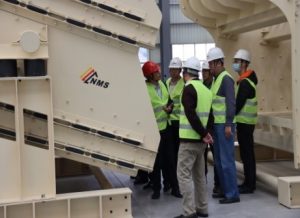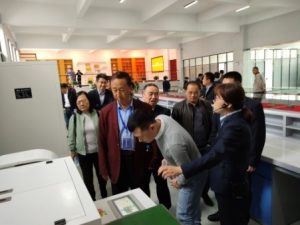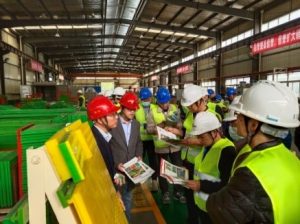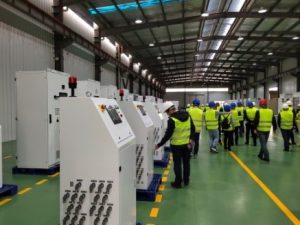 Representatives were visiting NMS
During the visit, Sun Jidong, Deputy General Manager of Domestic Sales Company & General Manager of Mining Business Unit of NMS introduced 50-year development of the enterprise in detail in the form of speech, cited considerable project applications, and vividly explained the advantage and practicability of NMS equipment for guests. He mentioned that NMS always takes the concept of "provide premium products only" to serve the markets and customers. As a leading domestic crushing and screening solution provider, NMS is capable of providing spare part, maintenance and remanufacturing business for customers in addition to complete set of host equipment and solutions.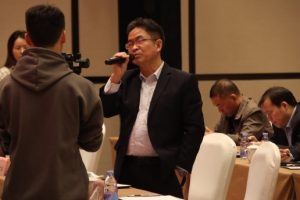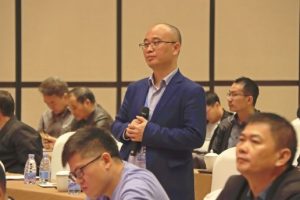 During the seminar, an interactive part was specially arranged for representatives to ask questions. The representatives spoke actively and ask questions appeared in the application of intelligent sorting technology. Experts also answered these questions one by one, and the atmosphere was warm. In the strong atmosphere of academic communication, the seminar ended successfully.