Project Name:  1.1 Million TPA Iron Ore Beneficiation Project of Haiming Mining
Location: Wengeng Town, Inner Mongolia Autonomous Region, China
Mine: Iron ore
Capacity: 1.1 million t/a
Main Equipment: eight 2YKR3073H circular screen,eight ZKR3060H linear screen,eight ZKR3675 linear screen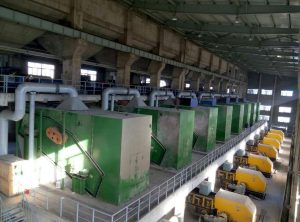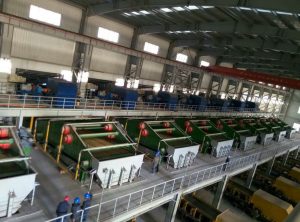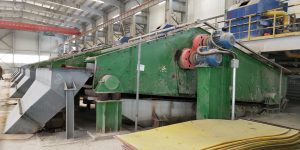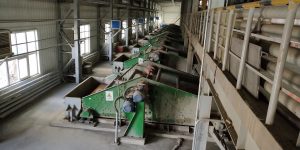 About the Project
The total investment of the project is 1.5 billion yuan, and the proven iron ore reserves are 2.2 billion tons. Although the reserves are large, the iron content of the ore is not high, which is nearly 70% lower than the normal mining grade and belongs to the exploitation and utilization of "iron ore with super-low content". Inner Mongolia News reported the project.
After competitive bidding in 2013, NMS provided 24 sets of high-performance vibration screening equipment for the project, including 8 sets of 2YKR3073H circular vibration screens for pre-screening of dry magnetic separation, 8 sets of ZKR3675 linear vibration screens for pre- screening of high-pressure roll grinding, and 8 sets of ZKR3060H linear vibration screens for dry drainage and dewatering of tailings.
All the screening equipment provided by NMS has been running well since commissioning, and all the indexes have achieved the desired effects, which provides strong technical support for the exploitation of "iron ore with super-low content" and the construction of green mining for Haiming Mining.