On December 4, Lv Haibo, Deputy Director-general of Public Service of Research Group of China National Intellectual Property Administration, Feng Xianping, Grade Two Inspector of Public Service, Hou Jinxia, Grade Four Consultant of Information Communication & Utilization of Public Service and others went to Nanchang Mineral Systems Co., Ltd. (hereinafter referred to as "NMS") to investigate the intellectual property work, accompanied by Li Shunshan, Chairman of NMS and others.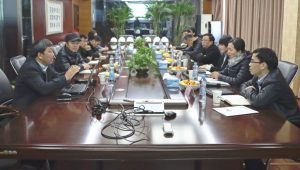 In the meeting, Chairman Li introduced the overall situation of transformation of technological achievements of NMS to the research group, and emphatically introduced the characteristics and highlights of intellectual property rights and technological achievements transformation.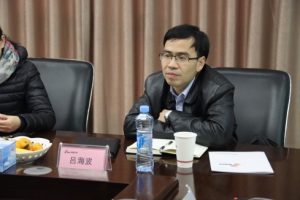 Photos of the meeting
With advanced processing equipment, technology and green planning and design concept, NMS ensures to provide users with excellent technical solutions and high-quality products. Li Shunshan mentioned that innovation was the first driving force to lead development and the strategic support for building a modern economic system. NMS had decided September 29 of each year as "NMS innovation day"; NMS had actively promoted research and innovation as well as achievement transformation, and had paid attention to property rights protection. Since 2005, it has exclusively drafted or participated in the drafting and promulgation of 20 national and industrial standards, and has obtained nearly 100 patents. NMS had purchased research and development equipment that worth tens of millions of yuan, and it had thousands of square meters of research and development site. It had a metallographic analysis center and a physical & chemical analysis center, and can also carry out non-destructive flaw detection of castings. NMS was vigorously introducing technical talents, the number of scientific research personnel in the engineering center was increased to 39, and a research center was set up in Sweden.
He said that NMS insisted on taking technological innovation and achievement transformation as the key work, took intellectual property rights as enterprise's characteristics and highlights and focused on deepening system reform of enterprise's technological achievements transformation method and intellectual property management to effectively enhance sense of achievement and gain of scientific research personnel.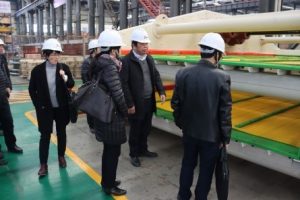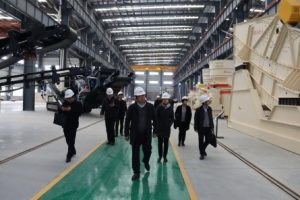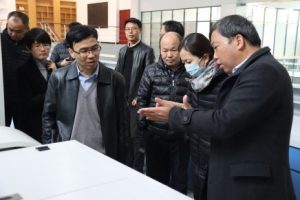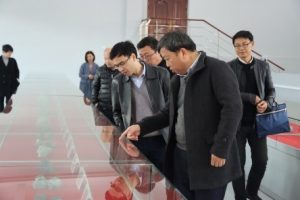 Deputy director-general Lv Haibo and the staff investigated NMS, after listening to the relevant reports on NMS intellectual property protection, they highly praised the work of NMS did in technical development and product innovation.