On November 27, entrusted by the Department of Industry and Information Technology of Jiangxi Province, Bureau of Industry and Information Technology of Nanchang organized a new product acceptance meeting of Jiangxi Province in Nanchang Mineral Systems Co., Ltd. (hereinafter referred to as "NMS"). The Acceptance Committee, composed of professors and senior engineers from Jiangxi Institute of Mechanical Science, Jiangxi Building Materials Scientific Research & Design Institute, Jiangxi Science & Technology Normal University, East China Jiaotong University and Nanchang Hangkong University, did acceptance for two new products of NMS which were CC800 single cylinder hydraulic cone crusher and 2HFS1875V hydraulic high-frequency screen.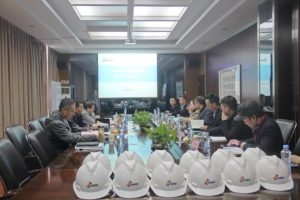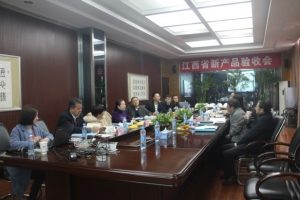 At the meeting, the Acceptance Committee carefully reviewed the material, listened to the reports on key technologies and innovations of new products made by relevant responsible persons of NMS, checked the prototypes and inspected the production site. After the review, the experts agreed that two products reached domestic leading level of similar products and passed the acceptance.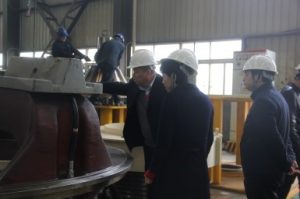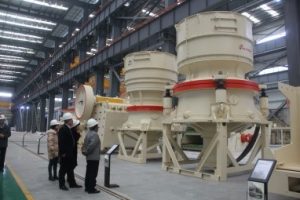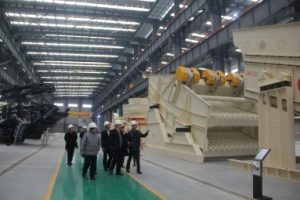 According to the result, CC800 single cylinder hydraulic cone crusher adopts pressure sensor to monitor the overload and realizes overload protection through electronic control relief valve. The independent multi-pipe ventilation and dust-proof system is designed to prevent dust pollution for lubricating system, and dust-proof effect is greatly improved; the unique hydraulic disassembly device is designed to solve the problem of disassembly and installation of top shell of cone crusher after use.
2HFS1875V hydraulic high-frequency screen adopts hydraulic high-frequency vibration device to drive the mesh directly, and fixed screen frame, which effectively reduces energy consumption of equipment and improves screening efficiency; fine material distribution device is designed, which can quickly spread materials according to size and quantity, making full use of screening area; the equipment has high vibration frequency and strong strength, which can be used for dry and wet materials screening. The test report of the product is issued by National Quality Supervision and Inspection Center of Mining Machinery, and the indexes of test items meet the requirements of relevant standards.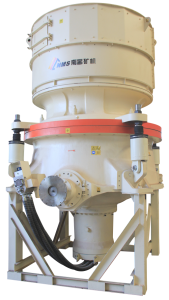 CC800 single cylinder hydraulic cone crusher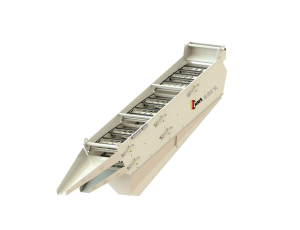 2HFS1875V hydraulic high-frequency screen
The two products are energy-saving and efficient, and they are in line with the national industry development planning, industry policies and industry access standards. Customers say they are good after use. They have good economic and social benefits, the value of popularization and application, and scale production capacity.
NMS always adopts the international innovative concept to lead the product design and production, takes the market demand as the starting point, actively develops new products, and constantly increases the investment in scientific research and the introduction of advanced talents. The successful acceptance of the two new products proves the strong R&D and manufacturing capacity of NMS again. NMS will continue to develop new technologies, innovate processes, reduce costs, improve quality, continuously meet the requirements and expectations of users for superior products, lay a solid foundation for its high-quality development and provide strong scientific and technological support for the transformation and upgrading of the industry.