Bauma CHINA 2020 (Shanghai International Trade Fair for Construction Machinery, Building Material Machines, Mining Machines and Construction Vehicles, hereinafter referred to as "bauma Shanghai") will be held as planned in Shanghai New International Expo Center from November 24 to 27. The fair will cover an area of 300,000 square meters and is expected to attract nearly 3,000 exhibitors to compete on the same stage. Nanchang Mineral Systems Co., Ltd. (hereinafter referred to as "NMS") is invited to the fair and its booth is A27 outdoor exhibition area (near hall W2).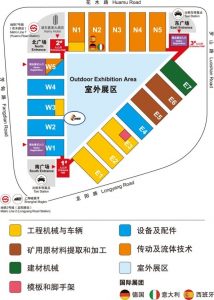 Layout of exhibition hall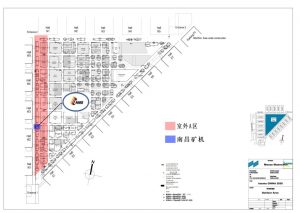 Location of NMS booth
At bauma Shanghai, NMS will bring two sets of equipment which are VSD dual chamber vertical shaft impact crusher and HFS/V hydraulic high frequency screen to the fair to fully show its hard core scientific research capability and reproduce the style of China's mining machinery!
Hydraulic High Frequency Screen
Model: 2HFS1857V
Double Amplitude: 0.2-1.5mm        
Vibration Frequency: 0-4200rpm
Maximum Capacity: 400t/h                  
Weight: 4.9t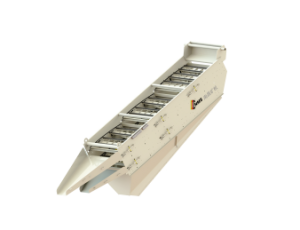 1、Adopt original imported hydraulic vibration pump for drive, frequency can be adjusted by hydraulic flow rate;
2、Advanced screening principle, the rough material is bounced higher and the fine material contacts the screen surface more frequently;
3、High frequency screening is realized by beating screen surface with vibration beam. The vibration intensity is large and the structure of vibration beam is simple and reliable;
4、Quick and convenient mesh tension mechanism for easy onsite replacement;
5、Advanced hydraulic control system, its main components are imported parts.
6、Each vibration unit can realize independent regulation and control, different working conditions can be achieved.
VS Impact Crusher, Dual Chamber
Model: VSD1450
Maximum Feeding Size: 45mm
Speed Range: 800-1400rpm
Processing Capacity: 250-450t/h
Motor Power: 400-630kW
Weight: 14.5t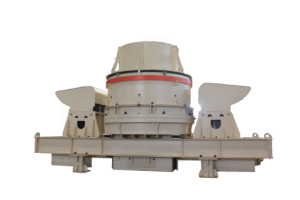 VSD1450 dual chamber VS impact crusher adopts the new structure with dual rotor, dual crushing chamber and single spindle. It is suitable for making sand for brittle non-metal materials with medium hardness and compressive strength below 140MPa. The equipment has high production efficiency, high sand forming rate, low powder content, energy saving and other advantages, especially it's a good solution to small material crushing problem. The equipment shows the advanced technological achievements of new products, technologies and materials.
In addition, NMS also has set online exhibition hall so customers can deeply understand superior products and service of NMS online. Communicate, cooperate and develop together. See you in Shanghai at the end of this month!
Tips:
This fair adopts appointment and real name authentication beforehand, and onsite verification of original ID card. Pre-registered visitors who have made real name appointment before the exhibition can enter free of charge with their e-card and ID card. The deadline for online appointment is 11pm, November 21.
Way 1 for online appointment: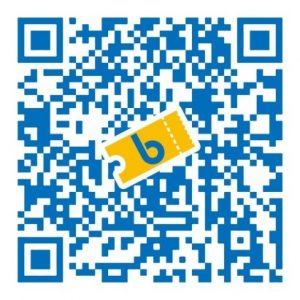 Long press to identify QR code for pre-registration
Way 2 for online appointment:
Log onto the official website of bauma CHINA – vistor pre-registration system to complete the registration. Official website: https://www.b-china.cn/visitors/register (copy the link and open it via browser)
Important reminders:
1、Capture a screenshot for e-card and save it.
2、Please search suishenban on WeChat or Alipay in advance to apply for the code. (When entering or leaving Shanghai airport, hotel check-in and entering exhibition hall of bauma Shanghai, you need to show the code to relevant staff.)
3、Please take your original valid ID card or travel document (applicable to non Chinese citizens).