From November 17 to 20, 2020, Donghai Forum for Aggregates Industry – The 1st China Construction Aggregates High-quality Development Summit and annual party of China Sha Shi Gu Liao Wang (CSSGLW) was held in Zhoushan City, Zhejiang Province. The theme of the summit is "the high-quality development road of China's sand and aggregates industry under great changes". The event is jointly organized by CSSGLW, Zhejiang Zhe Kuang Heavy Industries Co., Ltd. and Zhejiang Transportation Resources Investment Co., Ltd., with Nanchang Mineral Systems Co., Ltd. (hereinafter referred to as "NMS") as one of the sponsors. In the event, NMS was awarded the "excellent professional service provider of aggregates industry", and Zhao Bin, Deputy Chief Engineer of NMS was awarded the "excellent technology expert of aggregates industry".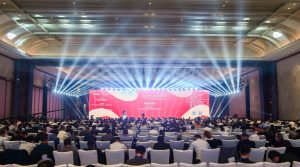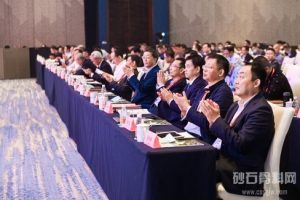 Photos of the summit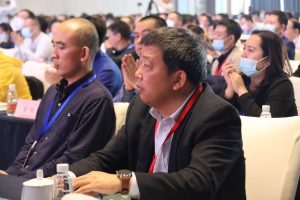 Li Shunshan, Chairman of NMS was attending the summit
At the summit, responsible authorities for natural resources, industry and information technology, national top think-tankers, mainstream enterprises of aggregates (building materials) industry, representatives from the latest technology and equipment, and senior investment banks deeply analyzed development trend of the industry, discussed the latest policies, production technology, market changes of the industry and region to look for a high-quality development road for aggregates enterprises and endow the industry with a sustainable future.
Simultaneously, the annual party of CSSGLW, high-level dialogue, the 3rd high-quality manufactured sand production technology seminar, the 3rd aggregates industry environmental protection and ecological restoration seminar, the whole process analysis seminar of aggregates production process, the intelligent development forum of aggregates industry and the fine aggregates – high-performance concrete technology seminar were also held.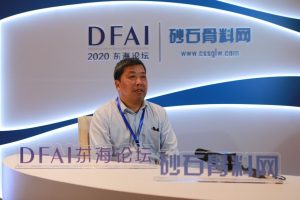 Li Shunsha, Chairman of NMS was being interviewed by CSSGLW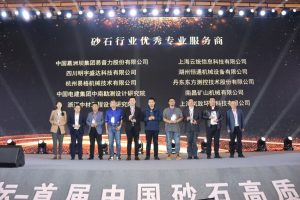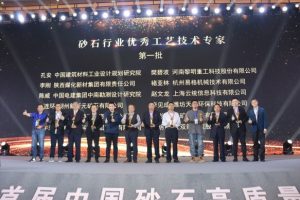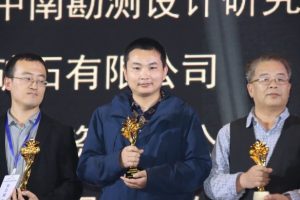 Photos of the awarding
In this grand aggregates industry feast, NMS won the "excellent professional service provider of aggregates industry", and Zhao Bin, Deputy Chief Engineer of NMS was awarded the "excellent technology expert of aggregates industry".
NMS has been deeply engaging in sand and aggregates industry for 50 years. Through strengthening scientific and technological innovation and extending the industrial chain, we have gradually developed into a well-known domestic mining machinery and equipment provider and the whole industry chain operator of general contracting of mine treatment with feeding, crushing, screening, grinding, grading, mobile crushing & screening equipment and complete system research and development, production and sales as its core business. Our sales network covers mine, hydropower, nuclear power, stone, cement and building materials industries home and abroad.
NMS advocates the business philosophy of "professional leading, integrity first" and focuses on product development and technological innovation as well as concentrating on training technical team to promote the continuous development of the enterprise. Innovation and talent cultivation are the sources of enterprise survival and development all the time. NMS ensures that the annual cost for product development and talent training is no less than 10% of sales volume. Under the cultivation of the enterprise that values talent and innovative thinking, there will be excellent technology experts.
This award signifies industry colleagues' high recognition for NMS achievements on superior products, service and talent training. In the future, NMS will continue to remain true to our original aspiration, adopt superior quality for high requirements and contribute to the high-quality development of the industry.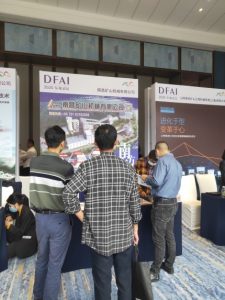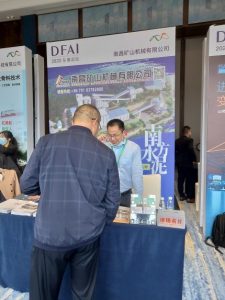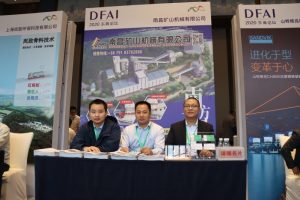 The booth area for equipment enterprise is arranged. During the event, NMS booth has attracted many representatives for consultation and NMS staff has explained to them enthusiastically.